22/11/2019
Posted by:

Elama Gantius

Category:

Wedding Stuff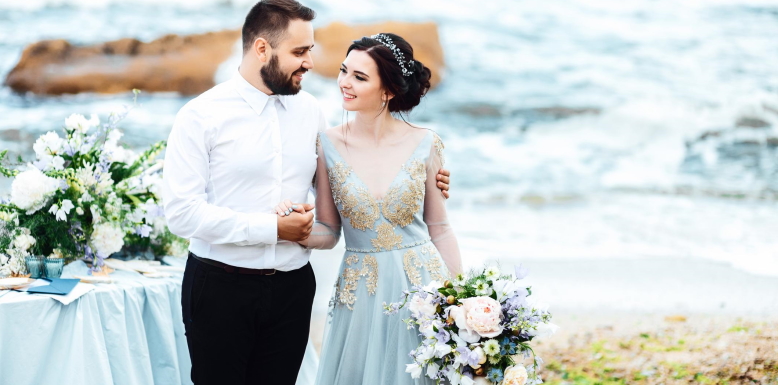 Why wear two wedding dresses to your wedding? Basically, because it is a unique event in your life that will last for more than 12 hours. For this reason, more and more brides are opting for this alternative.
If you are going to be one of them, here is the way of how to choose the second wedding dress: tips and ideas
Basically, the idea is to wear two looks at two very different moments of the wedding. The first, for the ceremony. The second, for the banquet and the celebration. What should you take into account wearing for a second wedding? Keep reading and you will know how to choose the second wedding dress: tips and ideas
Simple and comfortable
Your wedding is going to be the most important day of your life, how minimal to be comfortable, don't you think? The usual thing, as it is mentioned, is to divide the wedding in two and dedicate one of the dresses to each section. The first would be exclusive for the ceremony and subsequent photos. Obviously, here the absolute spectacularise is sought. In the case of choosing a second wedding dress, things change. With this other dress you must seek maximum comfort. In the end, it is a dress that you are going to wear to eat and dance for hours.

In such a case, how picking a second dress for a wedding? As simple as opting for a short dress that allows us to move easily. Or with a more informal dress than the first, to which you can add some fantasy in the design. And it is that once the serious part of the wedding is over, the banquet and the celebration are moments for joy and rejoicing.
On the one hand, you avoid wasting precious time changing into the other dress. As easy as removing the skirt, adjusting the dress more and enjoying your wedding. You can add a bow, an ornament or any element to your second wedding dress that is actually still the first customized.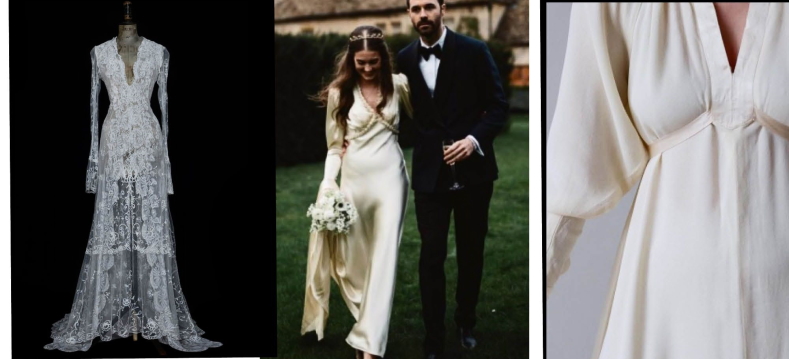 Replacement dress
What happens if the wedding dress gets stained, ripped or, for whatever reason, it won't close? It is always good to have a spare dress, in this case, in the form of a second wedding dress. Yes, it may not be appropriate to wear a short dress to church, but if the first dress is not available, surely there is no problem.
Short dress
The greatest comfort that a bride will find on her wedding day is in short dresses. An alternative that does not have to lose an iota of elegance, if you know how to choose the second wedding dress. To begin, leaving the length of it just at the knees. An intermediate point that makes everyone happy.