I'M SO GLAD YOU'RE HERE!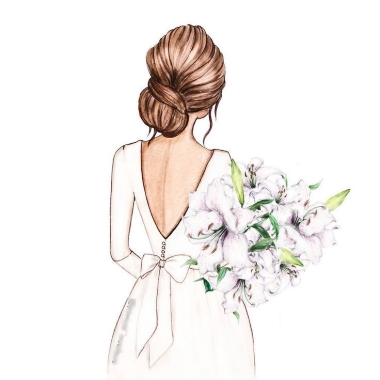 I'm Paula Little, Editor of Almeidas Designs, the feel good wedding blog dedicated to "inspiring weddings". I live in US, and spend way too much time in front of my computer, way too much money on wedding magazines and not enough time eating my favourite things (for the record prosecco, Almeidas Designs's paella, cherries, tacos, toasted sandwiches, all the cheese, Haigh's dark chocolate peppermint frogs and lychee martinis).
My love of all things wedding began many years ago. In my younger days, I was an avid collector of all kinds of bridal information. As a child, I'd drag my father to the photocopier and have him help me photocopy my favourite bits out of bridal magazines. I'm slightly red-faced about my collection, but throwing them out would be too painful!
A wedding represents so much to me, a beautiful, big celebration surrounding the love of two people (corny…? maybe). Now I'm older and lucky to be part of the industry. I love all the different facets of weddings – the divine couture, stunning papers, delicious food- and who knew there were so many options for a veil?
I'm always scouring the world for new ideas and creative takes on old things and am continually amazed by the fresh, unique and stylish ideas available. I find inspiration everywhere – gardens, books, a beautiful piece of crockery.
I'm all for doing things traditionally, but admit there's a slight touch of anti-bride in my system. I believe in making your wedding unique to you and a heck of a lot of fun! I love a wedding where the couple shines, where I connect with it and I want to create a space where you feel that no matter what wedding style is yours (classic and traditional, fun and colourful, destination, rustic, urban!) that this is a space for you and that you can have the most incredible day- because it's yours and that's all that matters.
With Almeidas Designs, I hope to touch on anything and everything wedding related that may be useful to today's couples – style, unique finds, fabulous suppliers, with a bit of fun thrown in! I want to inspire you, to make you dream, to ease the wedding stress and to create an event that is beautiful, but most importantly inspire you to create a wedding that is heartfelt and all about you and your beloved.