15/01/2020
Posted by:

Elama Gantius

Category:

Wedding Party, Wedding Stuff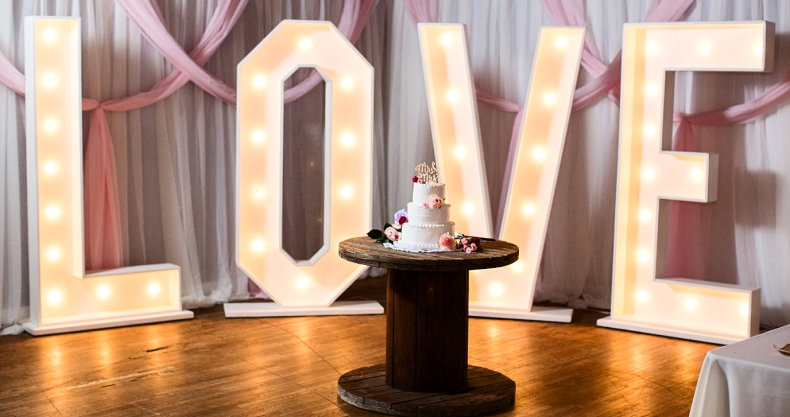 That's it you have defined your wedding theme, you have a fairly precise idea of ​​the atmosphere of D-Day and what you want in terms of decoration! You have chosen to take care of it alone and not call on a decorator or a wedding planner. But quickly a crucial question arises: should you rent vs buy wedding decoration?
The answer is more in favour of renting, which is simpler and cheaper, although there are a few small exceptions.
There are several types of decoration: large furniture and small decoration. First, take stock with your reception room on what is provided. Chairs, tables, tablecloths and crockery are sometimes extra. In this case it may be interesting to rent them elsewhere if the proposed model does not suit you. Even if it means paying as much to have something that you like 100%!
Rent large parts without hesitation: chair, table, arch, furniture
Many places do not offer furniture or the one offered does not correspond to your desires. In this case, turn to rental sites. Most of the time this is the best solution, because it allows you to have parts that are inaccessible to purchase. There are pros of buying wedding décor as well as renting.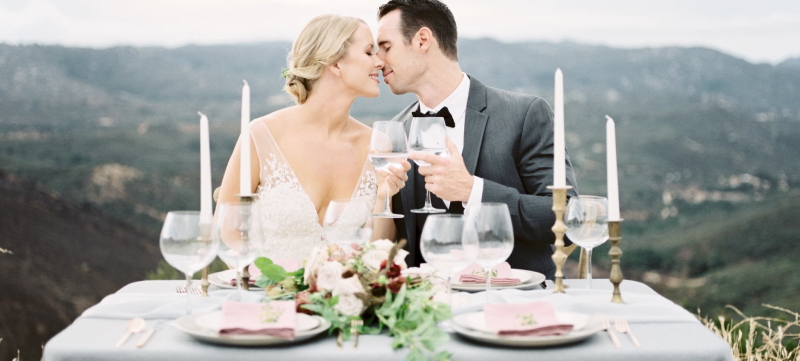 Option: the market leader
You will find on this site a wide choice of furniture: wooden tables, chairs, buffets, benches… But also crockery, cutlery and tablecloths. There is something for all tastes and especially all styles of weddings.
French Antic Décor: for exceptional objects
This site offers objects of character, ideal for a secular ceremony or for a photobooth decoration. Their range is characterized by a collection of very refined wrought iron objects, including white chairs that find their place perfectly at a bohemian chic wedding!
Shop for the smallest parts
As for the crockery and small decoration: vase, candlestick, candle holder, candy box. The question may arise. Some sites offer them at bargain prices. You can also browse flea markets and empty attics in search of unique items. But keep in mind, that once the big day has passed, you will end up with about twenty candlesticks or a hundred vintage plates.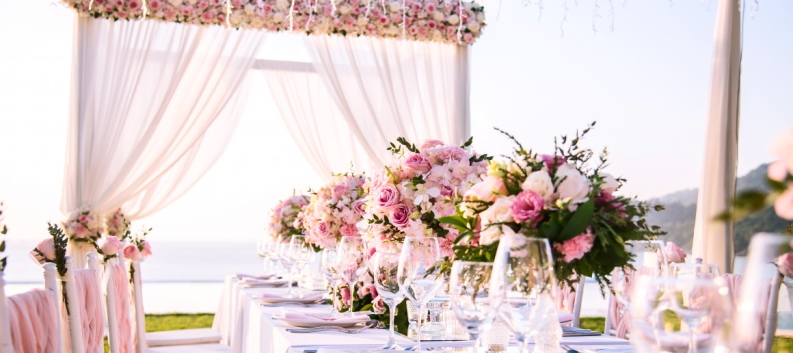 Vintage tableware: for a romantic wedding
You will find in their catalogue many old objects that allow you to create a unique and authentic decoration: a gramophone, a vintage typewriter, a bird cage or an oil lamp. If you want to decorate your tables with always that "vintage" touch, they offer old vases, golden candlesticks, perfect cups to place a floral arrangement on them.
For everything else: the place cards, the table plan, the urn, the wedding ring holder, the sugared almonds boxes, the garlands, the paper lanterns, the lanterns. Favour the purchase! The price difference between renting versus buying decor for wedding is usually not worth it. Especially since it will be great memories of your wedding for your guests or for you!