13/02/2020
Posted by:

Elama Gantius

Category:

Wedding Specialists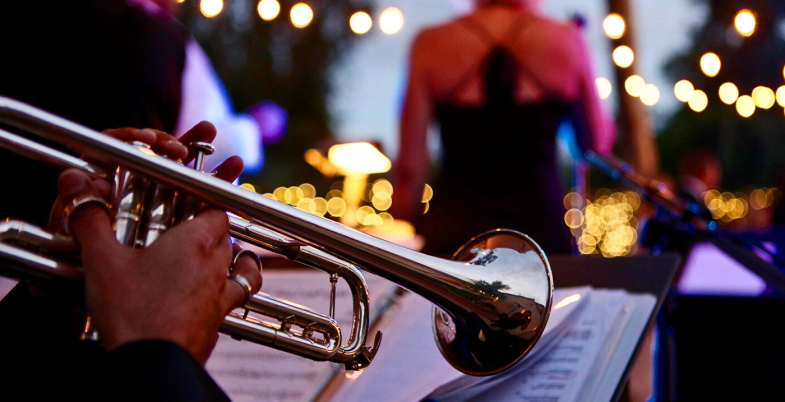 Marriage is one of the rare times in your life when you hire musicians to create the soundtrack for an event. Live music does indeed bring a festive and magical touch that is difficult to match. The possibilities are endless, don't be afraid to think outside the box rather understand the pros of having live music at a wedding.
Professional musicians
Some musicians have a classical repertoire, others more jazz, many are comfortable in several styles and play in various formations (duo, trio, quartet, quintet, dance orchestras, etc.). To find them, you can ask for references from your entourage and from the suppliers of your wedding (the reception hall, for example); do a regional web search for listening to live music at a wedding; visit salons dedicated to marriage; communicate with music schools and even local symphony orchestras.
Talents around you
There is a good chance that an amateur musician is among your relatives. This is a great opportunity to ask him if he would agree to contribute to your wedding by offering you one or a few musical pieces. It's up to you whether you want to give her a stamp or not (you can also tell her that you consider the service to be her wedding gift).
Ceremony
Choir and organ
Have you thought about a choir for a church ceremony? The voices in harmony give chills, guaranteed! For example, you could bring in an outside choir and hire an organist to accompany it. The acoustics of a church also suit a cappella vocals perfectly.
Original instruments
opt for less common classical instruments, like the harp or bagpipe, which are very formal, but out of the ordinary. And why not include instruments that match your theme? Some examples: a Chinese violin for a travel themed wedding; steel drums for a Caribbean atmosphere; a xylophone and chimes for a winter wonderland.

Entrance of the bride and groom
Involve guests
Musicians could make the guests practice a song during the cocktail party and then welcome the bride and groom to the reception by singing. It's a fun and easy way to create a party spirit for the evening and maximize the fun! Choose a catchy or fun piece, which is easily accompanied on the guitar and during which the guests can respond to each other.
Noticed entry
To set the tone for an evening that you wish to be wild, enter the reception accompanied by tom-tams, drums or trumpets! Head to the track and invite everyone to join you for a song or two.
Surprise performance
To add a touch of whimsy to dance time, plan a surprise performance from a drag queen (popular at gay weddings) or impersonator. Be imaginative!